Professional headshots are a must in today's business arena. Having one you're proud of will serve you time and again. You'll use it for many different scenarios; resumes, job applications, social media, and marketing materials. Take the time to get a headshot that accurately conveys who you are. Many times your image will be the first impression people have of you. Here are some professional headshot tips to get you thinking before your session.
Why Get A Headshot?
---
As great as iPhones are, a snapshot from one isn't going to substitute for a professional headshot. Your smartphone won't be able to duplicate the image quality and color of a professional camera or the lighting a professional photographer's studio offers.
In today's digital age, headshots are replacing business cards. View your headshot as your online identity, especially if you're an internet entrepreneur. Headshots are a great marketing strategy as people associate faces with businesses.
Think about this? What's one of the first things that's asked for when completing a social media profile? That's right, an image, which ideally should be a picture of you. What better way to represent your brand then a picture of the person behind it. Since this image will be used many many times, make it the best version of yourself possible.
What Should You Wear?
---
Clean and simple rules when it comes to headshots. I request my clients bring at least two different outfits for variety as it's difficult to tell which one will photograph best.
Wear clothes that are comfortable and reflect your personal style. They should fit really well, and be clean and pressed. Stripes and other busy patterns should be avoided altogether as they take away from the main objective of your headshot – a crisp, clear image of your face.
Play to your strengths when choosing your clothing. For example, pick the colors that best suit your hair color, complexion, and color of your eyes. I have green eyes so I make it a point to wear various shades of green when getting photographed.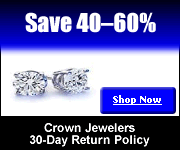 Men's Clothing Ideas
---
Men typically wear a suit with a collared shirt and tie for a professional headshot. This traditional look is always a winner. Bring a couple different colored ties to shake things up. If you opt for business causal, you can ditch the tie but still wear the jacket, or keep the collared shirt and tie, eliminating the jacket. Bring two suit jackets, two shirts, and two ties in varying colors
For a more casual look, choose a collared, short-sleeved shirt, such as, a Polo. How causal your headshot is or isn't will depend on your particular business. Whatever the case may be, make sure your shirt fits like a charm, and is neatly pressed. I've found that colored shirts a little darker than your complexion work well.
Be impeccable with your grooming. Get your haircut a week or two before your session, In my opinion, beards don't photograph well, but facial hair that is neatly groomed is fine. Nails should be trimmed short.
Women's Clothing Ideas
---
When you're deciding what to wear, consider the neckline of your dress or blouse to see how it offsets the shape of your face. There's many different neckline styles so experiment to see which one looks best on you. Also important, is the sleeve style, and how it makes your arms look. My personal favorite is a three-quarter length sleeve as it covers the portion of the arm that is the least flattering, while letting the forearm show.
Bring dresses and shirts that have varying, colors, necklines, and sleeve lengths. You'll be really glad you took this extra step when viewing your photos. Avoid busy patterns, sticking with colors that complement your complexion and coloring. Please don't experiment with new hairstyles and hair colors before your session.
When it comes to jewelry, simple and understated is best. Earrings, necklaces, rings, and bracelets all add to a photograph if not overstated. Makeup is necessary but needs to be natural looking. Foundations and powders ensure a flawless look as does a little blush, lipstick, and mascara. Opt for natural colors rather than ones that distract. Nails should be shaped, filed, and painted, although, they may or may not show in your photograph.
Bring at least three different outfits One could be casual, one formal, and one more playful depending on the mood you'd like to portray, and the nature of your business. Your clothing should be up-to-date, reflecting your individual personality and style. The goal of any professional headshot is to showcase your face. Clothes and accessories detracting from this goal should not be included.
Professional Headshot Session Tips
---
You may find the following tips helpful:
Get a good night's rest. Staying up late the night before your headshot is a bad idea. Dark shadows under the eyes and a tired demeanor don't photograph well.
Eat a nutritious meal before your shoot. The goal is to be bright-eyed and excited so keep your blood sugar balanced for optimal mental clarity and focus. This goes for hydration as well.
Lay out your clothing and accessories the night before. You don't want to be late. You'll be frazzled and it will show.
Know the location of the studio in advance. Again, make sure you're on time for a relaxed and enjoyable session.
Bring pictures of sample headshots you find appealing and want to duplicate. I always like when my clients do this. My main objective is to please, and samples help me know what they're envisioning.
Wear comfortable clothing. Cameras are smart. They detect moods and emotions. You won't love your headshot if you're uncomfortable in your clothing, either because the fit is wrong, or you don't like the style. Prepare for this well before you are photographed.
Get your hair cut and colored at least a week before your session for a more-natural look.
Proper grooming can't be underestimated when it comes to professional headshots. I don't mind a little facial hair if it's groomed nicely, but unruly eyebrows and beards don't make the grade. Be fastidious and meticulous in your grooming before your special day.
Update your headshot every couple of years or whenever you change your look. For instance, changes in hairstyle and weight fluctuations alter your look so consider updating your portrait to better portray how you look today.
Bring a comb or brush to run through your hair before the shoot, and women, it's a good idea to freshen your lip color or gloss before the session starts.
Key Points
---
There you have it. Tips and tricks you'll want to follow before your headshot session. Prepare your clothing carefully, arrive early, and bring samples of headshots you'd like to duplicate. It will be super exciting to have your own personal portrait to display as needed.
Have you had a professional headshot taken? Can you offer any tips? Let me know in the comments:)