Have you always wanted your own website, but haven't known how to get started? It's easier than you think and far less intimidating than what you've imagined. Your blog is a page on your website that contains your blog posts or content. Keep reading to learn how to build a blog from start to finish.
How To Build A Blog
---
1. Select A Niche For Your Site
---
The first step is to figure out what kind of blog you'd like to start. What interests you? Are you a photography buff, foodie, gardener, or pet lover? You could even create a lifestyle blog where you share snapshots and insights into your personal life.
A niche is simply the audience your blog will appeal to. If you're building a blog for profit, your niche will be the segment of the population you'll market your products and services to. Or, if you don't want sell your own products, you could market other merchant's products by becoming an affiliate. Many bloggers operate affiliate marketing websites and make a good living doing so.
When choosing a niche, try not to make it too broad, you'll want to narrow it down so it's more specific. For example, if you love gardening, and want to share tips and tricks on how to garden, narrow it down to growing herbs, for instance, or a blog all about roses. Once you've decided on your niche, it's time to pick a domain name.
Examples of niches include:
Lifestyle
Pets
Gardening
Cooking
Home Decor
DIY
Health
Beauty
Crafts
Internet marketing
There are dozens of niches to choose from, just make sure you're passionate about the one you choose, because you'll be creating content around it.
2. Choose A Domain Name
---
Now choose a domain name that is relevant to your niche. Pick a name you love that will represent your brand. As an example, the name for this website is studioworkscinematic.com. Here are a few tips to keep in mind when deciding on a domain:
Don't make it too long. The longer it is, the harder it will be to remember. It should roll off your tongue effortlessly. Ideally, five words or less is best.
Choose a .com over other extensions. It's easier to remember and is the default extension most people are familiar with.
It should make sense. This is obvious. Don't use cutesy words that have different spellings that could be confusing. We're all on brain overload as it is.
A catchy domain is more memorable.
Avoid slang words that have different pronunciations and spellings.
Of course, it should be relevant to your niche. Ilovehorses.com will be confusing if you have a cooking website.
Here are some free domain name generators you can play around with:
https://instantdomainsearch.com/
3. Build Your Website
---
I use the WordPress platform to build my websites. WordPress is free to use and has a vast library of themes and plugins to help customize your site. There are a ton of amazing free themes to choose from, as well as premium, or paid, themes. The WordPress dashboard is intuitive to use and the learning curve is not too steep.
[Read More: The Tops 5 WordPress Themes For Photographers]
Here are the benefits of using WordPress:
It's free
User-friendly with an intuitive interface
100s of themes and plugins to choose from
Great for search engine optimization (SEO)
Supports blogs, visual sites, membership and eCommerce websites
A large community for support
Supports all kinds of media
It keeps getting better
Go to WordPress.com to get started. Watch the video below for a visual tutorial:
4. Choose A Hosting Service
---
A great hosting company will provide the services and technologies needed for your website to be live on the internet. You'll need a domain name to get started. There are numerous hosting companies to choose from, including GoDaddy, HostGator, and Bluehost. Personally, I like WP Engine for managed WordPress hosting.
Benefits of WP Engine include:
Powerful security
Exclusive WordPress hosting
Fast loading times
Free automated migration
Free SSL certificate
60-day risk-free trial
Recently, WP Engine incorporated Google Cloud Platform's newest infrastructure, Computer-Optimized Virtual Machine, making WP Engine's platform 40% faster than any other WordPress hosting company. Fast-loading times are crucial. In fact, only a one-second delay in website speed can lead to a 7% conversion loss, and an 11% decrease in page views.
These reductions can translate into, not only significant profit losses, but the loss of potential customers, as well. By adopting this new infrastructure, WP Engine now offers unrivaled performance and speed. And what's incredible, is this new platform is offered to all customers without a price increase.
A tremendous resource, when considering web hosting, is Digital.com. The experts at Digital.com have spent countless hours testing and utilizing all of the available tools that are on the market today, and have implemented this information to build and maintain their own website.
They have now taken this valuable information and created a guide, which unpacks web hosting so that even beginners can understand how it works, making them better informed and equipped to select a web hosting service that best supports their needs.
Check out the following links if you're looking for web hosting, want to learn more about the ins and outs of web hosting, are looking to host your own website, along with the best web hosting providers of 2022.
The Best Web Hosting Providers of 2022
The Complete Beginner's Guide to Web Hosting
How Much Does It Cost to Host a Website?
How To Choose a Web Hosting Provider
5. Start Creating Content And Share It
---
It's time to get into the nitty gritty of what blogging is all about – creating content. Don't let writing scare you. It gets easier with time just like any other skill. You'll want to create at a minimum a blog post a week. This shows Google, and the other search engines, that you're serious about your blog, which will improve your rankings, making it easier for people to find you.

Your content should be centered around your niche. If you have a food blog, share recipes, and hacks for working in the kitchen. You could also create videos of you making one of your favorite dishes. We all love video, as most of us are visual learners. Your posts should solve a problem or need that your audience is facing. Overtime, your followers will look to you as a trusted authority.
Creating consistent content is a great way to build your brand, along with the know, like, and trust factor. Focus on writing blog posts that are at least a 1,000 words in length. Google likes long-form content, which will boost your rankings, making your site appear higher in the search engines.
Encourage interaction from your readers, and always respond to their comments. Engagement is another marketing metric that Google loves. Promptly answering comments conveys the message to your followers that you care about them, and that you're invested in your blog. It also positions you as a real person with your own preferences and opinions.
Keyword Research
---
Keyword research is an integral component of content creation because it helps your articles get found by targeting specific keywords. Uber Suggest is a free keyword tool that I use. SECockpit, Soovle, Moz Keyword Explorer, and KeywordTool.io are other keyword research tools.
Each post you write will be centered around one competitive keyword, meaning a word or phrase that people are searching for online. The goal is to find keywords that are competitive, but not too competitive. This is why a good keyword research tool is so essential. Long-tailed keywords or phrases typically contain four or five words. For instance, the keyword for this post is "How to build a blog."
Call To Action
---
A Call-To-Action is an invitation to do something, which is typically placed at the bottom of your content. It's good practice to include a specific call-to-action in all of your posts and articles, which is simply asking your readers to do something: "Sign up for my free weekly newsletter," "Click this link," "Visit this page," "Register for my free eCourse, "Leave a comment or question below," or "Grab your discount code here." People are much more likely to do something if you ask them to.
Including a call-to-action in your content is one of the best ways to grow your email list. Email marketing is a form of marketing where you offer your website visitors a free gift in return for their name and email address. A free gift could include a marketing course, a video tutorial, a discount code for a product or service, or a PDF. Once people are on your list, and you have their name and email address, every time you create content, it will appear in their inbox.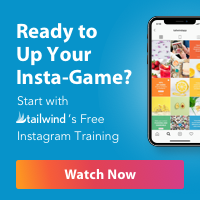 Key Points
---
Follow these five steps to get your blog up and running. Once your site is live online, you'll want to write informative blog posts every week. This is how you'll build a following. Choose your niche and a domain name, build and customize your site using WordPress themes and plugins, select a hosting platform, and then get busy creating your valuable articles. And don't forget to share each and every piece of content on social media for everyone to enjoy!
Have you always wanted your own website and blog? Let me know in the comments:)