Over the years as a photographer, I've come to rely heavily on DSLR camera accessories. Some are absolutely essential while others are what I call semi-essential because I can live without them, but wouldn't want to. Photography can get expensive fairly quickly so paring down accessories that will truly enhance your business is vital. Check out my top picks.
DSLR Camera Accessories
---
Camera accessories make my life as a photographer much more convenient than it otherwise would be. They also improve the quality of my work. Here's are 10 accessories I love:

1. Portrait Lens
---
A portrait lens is a non-negotiable for portrait photographers. Of course, I always carry my zooms lens for wide angle shots, but the aperature isn't large enough to create incredible bokeh. The Canon 85mm f/1.4 is my most beloved lens and one that's always in my camera bag. It's water and dust-resistant, has high-speed autofocus, and enables close proximity to your subject.
Canon also makes an 85mm lens with an f/1.8 aperature that is significantly less expensive. Both lenses are amazing and will create magical, sharp images with gorgeously blurred backgrounds. There is not one photographer I know that has regretted investing in a Canon 85mm. It's that good…
2. Tripod or Monopod
---
A blurry image is a ruined image. You can have a stunning subject, the right composition, and beautiful lighting, but if your photo is blurry, it's unusable. There's no way around it. A tripod is critical for making sure your photographs are sharp and crisp. It's not possible to hand-hold a DSLR in situations that require a slow shutter speed, such as shooting in indoor spaces where you want to make use of the available ambient light.
I used to lug around a heavy tripod that performed well once it was set up, but the bulkiness of it got tiresome after a while. I prefer lightweight, compact, yet sturdy tripods that aren't a nuisance to transport. I also like monopods that function similarly to a tripod, especially the newer models that come with feet. Monopods are convenient, easy to carry, and will stabilize your camera.
The GEEKOTO tripod/monopod comes with a 360° ball head,  a quarter inch quick release shoe plate, and eight layers of high-density carbon fiber. It will accommodate weights up to 26 pounds. Get the best of both worlds with a tripod that you can quickly transform into a monopod within seconds. Weighing just over four pounds, it won't wear you out to carry.
3. A Speedlight
---
I've photographed families for years, including precocious toddlers and energetic pets, who of course rarely want to cooperate. A speedlight is a great tool for freezing motion, and is an essential in my camera bag. A flash also eliminates shadows, and if you bounce it, will create soft, wrap-around lighting. If you're photographing indoors, it's almost impossible to get well-exposed images without one.
I use the Canon 430EX speedlite. It has certainly gone the distance for me, and I'm always amazed how well it performs. It has a zoom head, and rotates 150° to the right, 180° to the left, and tilts upward 90°. The speedlight is compatible with all Canon EOS and Rebel DSLR camera.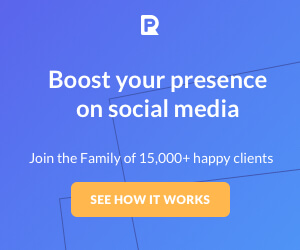 4. A Lightsphere
---
I always bounce my flash so Gary Fong's speed mount light sphere is permanently attached to my it. The lightsphere diffuses harsh lighting, creating a light source that is flattering to every situation. It's compact and collapses to under 2 inches for handy portability, and also includes a white dome that goes on top of the speed mount, a cinch strap, and field guide.
[Read More: Why You Should Always Bounce Your Flash]
5. Collapsible Light Reflector
---
I keep my 5-in-1 collapsible light reflector in my car. Since it collapses, it doesn't take up much space, and it's always handy when I need it.  A reflector is the perfect accessory for outdoor portraiture when you don't need a flash to freeze motion. It's fantastic for bouncing the existing light into a subject's face to create a warm, illuminating glow. The 5-in-1 reflector comes in five colors and includes a bag. Colors include silver, gold, white, black, and translucent. A reflector is a great accessory that allows you to control your light source to create even, diffused lighting.
6. Cable Or Wireless Shutter Release
---
Whoever invented the cable release should win an award. It's an inexpensive accessory, yet is extremely handy. Camera shake is a phenomenon photographer's are constantly trying to prevent. Used in conjunction with a tripod, a cable release will eliminate even the slightest movement caused by pressing the shutter.
If you're not familiar with how a cable release works, it inserts into the side of a DSLR, and has a trigger on it that fires the shutter without you having to touch the camera. Cable releases work well, but a wireless shutter release is even more convenient because you can fire it remotely. It's particularly useful for time lapses and long-exposure photography. Check out this wireless shutter release by Pixel. It supports auto-focus, single and continuous shooting, as well as bulb, delay, and timer shooting.
7. Polarization Filter
---
A polarization filter is used on the end of a lens to eliminate reflective glare. It does this by preventing light from entering the lens and infiltrating the sensor. I learned the value of a polarizer years ago when I was shooting product photography, and had to find a way to eliminate glare. A polarizer did the trick and the glass on the product I was shooting was completely glare-free. I've also used a polarizing filter when photographing on the beach to reduce reflections from the water.
A polarizer is easy to use, simply screw it on to the end of your lens. One thing to be aware of when using a polarization filter is that exposure will be decreased by one stop. To compensate for this reduction and prevent underexposed images, increase your exposure by at least one stop. Check out these polarizing filters. You'll need one that specifically fits the lens you want to use it on.
8. A Rugged Camera Bag
---
A durable camera bag is critical for holding all your expensive gear and accessories. My favorite DSLR camera backpack is the Vanguard Alta Fly. You can read my full review here. It's constructed of anti-scratch, moisture-resistant materials, and will hold one to two DSLRs, four to six lenses, including long telephone lenses, a tripod and flash, a 14 inch laptop and tablet, and various accessories. The dividers can also be configured to accommodate a drone.
The backpack is rugged enough to withstand the rigors of travel and meets the carry-on requirements. It's much too risky to check your precious camera gear. Features include: multiple well-padded compartments and dividers, 3-point security system, 4-wheel trolley system, extendable bar handle, built-in padded shoulder straps for comfort, heavy-duty zippers, and double security buckles.
9. Battery, Charger, and Memory Cards
---
These three accessories are obvious necessities. I always carry at least one spare fully-charged battery, along with a charger. I have photographed indoor weddings before where I completely drained two charged batteries. Outdoor photography, in cold temperatures, will drain the battery life even quicker. There's nothing worse than being on a shoot with a dead battery. Always carry an extra one to prevent future headache and frustration.
The same goes for carrying an extra memory card. I also shoot video, which eats up memory more quickly than taking still shots, so I always travel with plenty of memory space. I had a harrowing experience once where I inadvertently forgot to bring an extra card, and because of that, it hasn't happened since. The quality of this SanDisk 138GB Extreme Pro memory card is excellent.
10. Photoshop
---
Photoshop isn't an accessory but is an absolute essential when it comes to image editing and creativity. It's the software of choice for photographers, graphic designers, and web developers the world over. I would be utterly lost without it because getting a great shot is only half the equation, with post-production being the other half. Photoshop is most definitely a photographer's very best friend, enabling you to make your great shots brilliant. Get Photoshop here.
Key Points
---
DSLRs accommodate a wide range of accessories, including lenses, flashes, and tripods that improve their versatility and usage. They make my life as a photographer way more convenient, allowing me to capture the best images possible. What DSLR accessories are your favorite? I'd love to hear your opinion. Let me know in the comments:)