BoostLash: An Eyelash Enhancer Serum For Brides
---
Is your wedding day fast approaching? I know you've been busy making all sorts of decisions: your wedding venue, the caterer, the cake, but have you given much thought to your bridal makeup? There's a good chance you haven't. Not to worry, that's why I'm writing this post. BoostLash sells an incredible eyelash enhancer and volumizing serum to give you that gorgeous long-lash look without the hassle of wearing fake eyelashes or eyelash extensions. Listen up…
Nothing will polish and refine your wedding-day look more than long, full, sexy lashes. There's nothing better to boost your self-confidence, and highlight and accentuate the color and beauty of your eyes. BoostLash has been clinically proven to regenerate and stimulate eyelash growth. This growth-enhancing serum was formulated after intensive research, and is made with all-natural ingredients masterfully blended together in a proprietary formula.
BoostLash offers three products to enhance and beautify lashes and brows, including BoostLASH, BoostBROW, and BoostVOLUME. Let's learn about each one starting with BoostLASH.
How BoostLASH Works
---
BoostLASH is formulated with all-natural extracts and ingredients, and is safe to use for all skin types. The serum is designed to be used on both the upper and lower lashes where the active ingredients are absorbed into the lash follicles to nourish, lengthen, hydrate, soften, and thicken.

Eyelash treatments should last the duration of the lash life phase, which extends anywhere from 90-150 days. Noticeable effect, however, are seen even after the serum has stopped being used.
The formula works for both men and women, and is applicable for anyone desiring longer, healthier, thicker eyelashes. This is especially true of anyone who has used eyelash extensions, as they can often damage lashes, decreasing their length. Unlike other serums, BoostLASH will not cause darkening or swelling of the eyelids. Many lash growth serums on the market today contain prostaglandins, which can cause discoloration of the iris, along with skin pigmentation. Many formulas contain parabens, which BoostLash is free of.
How Long Will One Tube Last?
---
BoostLASH can be used in conjunction with eyelash extensions to strengthen lash roots, and prevent them from falling out. The serum does not contain alcohol or oil. One tube will last up to four months when applied both morning and night. The shelf life is three years.
Mascara can be applied as usual,  just wait for the serum to dry, which takes approximately two or three minutes. Eye cream can be applied before or after using BoostLASH. Always remove contact lenses before application. Cancer patients undergoing radiation and chemotherapy should consult with their doctor before using, as should women who are pregnant or breastfeeding.
Ingredients
---
Although, it's possible to see results in as little as a week, depending on the health of your lashes and how consistent you are in applying the serum, most people will notice positive changes within four to seven weeks. The serum is formulated with a botanical complex of plant-based ingredients originating from the roots, flowers, leaves, seeds, and fruit of herbs and plants, including panthenol, glycerin, biotin, sodium hyaluronate, myristoyl pentapeptide-17 and Vitis Vinifera (grape) fruit cell extract.
Vitus Vinifera contains epigenetic metabolites and factors, which protect stem cells within the skin from UV radiation. Pantothenic acid, or vitamin B5, is a popular ingredient in skincare and cosmetics because of its ability to support the production of collagen.
Myristoyl pentapeptide-17 is a protein that strengthens and increases proliferation of lashes by stimulating foundational components within the cell from which lashes grow. It lengthens lashes and stimulates growth at the lash follicle, while nourishing and hydrating.
BoostBROW
---
BoostBROW is similar to BoostLASH in that it conditions, fortifies, and thickens eyebrows. Apply the serum to areas of your brows that are noticeably thinning. The active ingredients within the serum absorb directly into the hair follicles to nourish and strengthen weak roots. Apply the serum to clean, dry brows before bed. You'll notice results faster if you use twice a day.
The ingredients are the same as BoostLASH, with the exception of changes in percentages of various components. Results are similar to those noticed with BoostLASH, but will depend on the health of your brows. One 5ML tube will last up to four months if applied daily, longer if used just once per day. The shelf life is also three years.
Tinting gels and pencils can be applied once the serum has dried, which takes only a couple of minutes. As with BoostLASH, it's recommended that pregnant and breastfeeding women, and cancer patients undergoing chemotherapy and radiation, consult with their physician before using.
BoostVOLUME
---
Another great product offered by BoostLash is BoostVOLUME, a serum designed to work in conjunction with BoostLASH and BoostBROW. BoostVOLUME is formulated with antioxidants, glycoproteins, and conditioning agents to thicken lashes by creating a film over them to retain moisture. Glycoproteins protect lashes and increase fullness.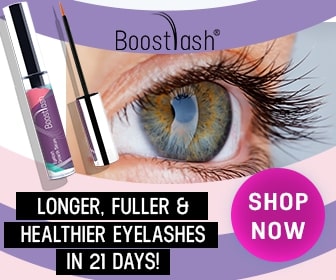 BoostVOLUME is applied to the roots and tips of lashes using a mascara wand.  Mascara can be applied once the serum has dried. BoostVOLUME can be used in combination with BoostLASH or used alone. If using together, let BoostLASH dry entirely before applying BoostVOLUME for a one/two punch.
BoostLASH is a growth serum that lengthens lashes, whereas, BoostVOLUME increases volume. Ingredients include panthenol, hyaluronic acid, calcium pantothenate, and glycoproteins derived from yeast, which provide a moisture-retentive film to maintain hydration. The product will last up to four months when applied two times daily.
Key Points
---
BoostLash is a cutting-edge company that is leading the pack when it comes to the production of eyelash and eyebrow growth serums. BoostLASH, BoostBROW, and BoostVOLUME will make your lashes healthier, thicker, and longer. If you're getting married soon, or have another exciting event on the horizon, be sure and check out these fantastic products.
Check it out today. There's a 40% end-of-summer sale going on. Don't miss it!
What do you do to thicken and lengthen your lashes? Let me know in the comments:)